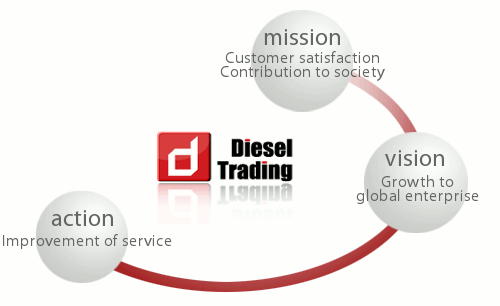 World scene that changes bewilderingly every day.
As for the demand for a used construction machinery and various tracks, the infrastructure maintenance and measures to deal with natural calamities, etc. done here and there in the world are greatly controlled.

The diesel trade of us be wants to keep sensitively reacting to a domestic and foreign market, always aiming at providing with the service suitable for customer's needs as a price leader of the industry, and customer's good business partner.